Earlier this year on the Great British Wedding blog I looked at the coming trends  for 2015.  A popular trend on Pinterest is Festival Weddings, which is something I particularly love as it easily embraces an eco-friendly ethos.  My assumptions have been right as we have seen lots of invites going out for summer outdoor weddings, with bunting being a particular favourite theme. 
So what makes this sort of wedding most appealing to us a Paperless Wedding? Well combinging outdoors, with hiring of acccessories, eco food choices and wedding websites mean that it has a low carbon footprint.
Venues
The great outdoors is as Eco as you can get. Shame we don't live in warmer climates to guarantee great weather, but if you have a plan B you should be fine.  Think Tipees, homemade bunting of recycled materials, cushions, haystacks and woodland settings.
Hiring or Making Props
Instead of buying everthing new, why don't you hire props to fit with your theme? There are some fantastic companies that hire out vintage teacups, mix matched glasses, kegs, chaires, the list is endless. We have featured Belle Journee on our blog already with their budget and eco-friendly business. Another company called Vintage Dorset are also ecofriendly as they deliver all at once, saving you multiple trips to shops to source the props, therefore reducing your carbon footprint. They also get used again and again.
Get creative with lighting and decoration!  Use jam jars with tea lights, garlands of local flowers, make your own bunting and decorate the place with picture frames and old books you have. Reuse, borrow and make pretty!
Accommodation
Encourage people to camp and make a weekend of it! Alternatively try and get a couple of hotels close by to offer a good rate and then organise a bus to pick everyone up so no one has to drive.  This benefits the environment as well allowing people to have a drink too.
Food
Try to source local suppliers for your catering. Instead of a sit down meal why don't you opt for a hog roast, buffet or BBQ. Use seasonal produce so nothing has to be shipped in. What about edible flowers?
What about an ice cream bar or seller? Little Green ice Cream machine is the eco friendly Ice Cream company based in Devon with great credentials that would be perfect for a 'Green' wedding.  See their blog post here.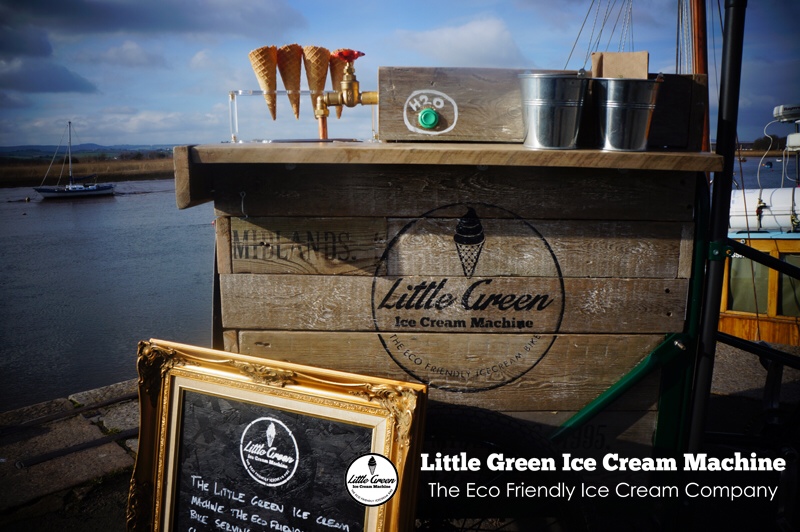 Wedding Website.
We know a lot about this! There are Paperless Weedding websites themes to match your festival theme. All details about your day can go on there and you can prepare your guests so they have the right footwear, bring brollies and plan a long weekend in their family tent. This website can be set up a year in advance to allow everyone enough time to plan! This is a great way of reducing the amount of paper sent out, as well reducing carbon emissions.  You can update it right up to the big day and guests get the chance to comment and share photos too.  See our 2 week free trial!
Images all found on our Pinterest board – Festivals – thanks to Rocknroll Bride and Brides magazine.